Best Sellers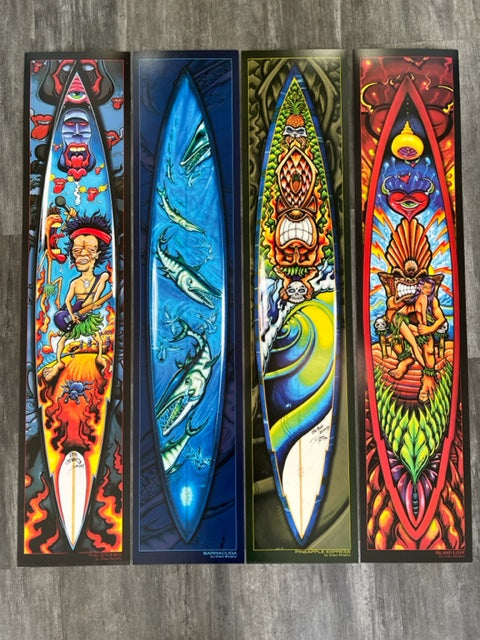 ⭐️ ⭐️ ⭐️ ⭐️ ⭐️
LIGHT FORCE ENERGY
I love this piece and especially the sentimental love for life that it brings! So grateful to have this piece! Thank you 😊 my heart is full. -
⭐️ ⭐️ ⭐️ ⭐️ ⭐️
PERFECT VIBE
Just put this piece up in our dining area. Looks amazing! We love that the piece has surf, mountains & camping…all the things that bring us joy. Such a colorful design
⭐️ ⭐️ ⭐️ ⭐️ ⭐️
MASTER OF MOVEMENT AND COLOR
While I have yet been able to purchase a piece for myself, I did recently have the privilege to view this piece in person. As an artist who struggles to overcome stagnation/dullness in her own work, it was so incredible to see the way Drew's artwork celebrates vibrancy and movement while maintaining a very natural/casual structure. He managed to perfectly balance a sense of fluidity and freedom without the art feeling overwhelmingly chaotic, which allows the viewer to truly appreciate both the energy and tranquility of each piece.
⭐️ ⭐️ ⭐️ ⭐️ ⭐️
MY NEW FAVORITE BROPHY
It's hard to choose a favorite. But this one has my old favorite, Sunrise, now beat. I'm loving this one. Already put it in a frame and added it to my "Brophy Wall." Thanks Drew for nailing it again and again.
⭐️ ⭐️ ⭐️ ⭐️ ⭐️
SUNSET MOOD MAT
Absolutely beautiful! One of my favorite pieces (and we have a few!)